UAE holding 2,400 Afghan refugee applicants without cause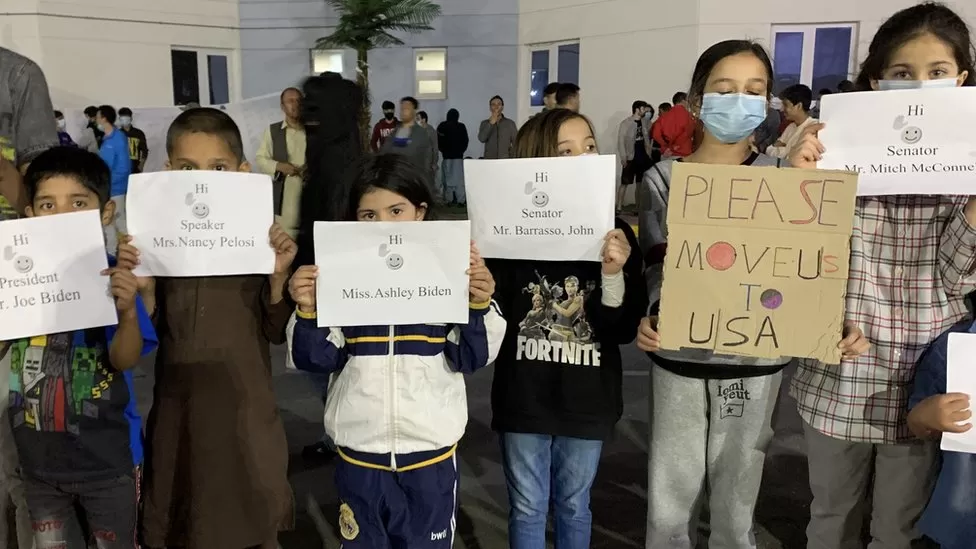 Human Rights Watch claims that at least 2,400 Afghan refugee applicants are being detained unjustly in the United Arab Emirates.
Following the Taliban seizure of Kabul in August 2021, the adults and children being detained at a temporary facility in Abu Dhabi were removed from that city.
According to HRW, they were "stranded in limbo" and in "cramped, miserable conditions" with no chance of being relocated.
The UAE disputed there were bad circumstances and asserted that it was collaborating with the US to complete the relocation procedure.
A further 70,000 Afghans were transported straight to the US before American forces departed Kabul, while more than 10,000 other Afghans who were taken to the UAE have allegedly been relocated in the US, Canada, and other countries.
Following the Taliban seizure, two renovated apartment buildings known as Emirates Humanitarian City and Tasameem Workers City served as housing for the Afghans who had been transported to Abu Dhabi.
In a report released on Wednesday, HRW stated that it had spoken to 16 Afghans who were being held at Emirates Humanitarian City, eight of whom had previously served in Afghanistan for organizations or programs connected to the US government.
They complained about restrictions on their freedom of movement, an inability to obtain a fair and accurate assessment of their refugee status, insufficient access to legal representation, subpar child education, and a dearth of psychological support.
According to the US-based advocacy organization, the inmates also spoke of congestion, deteriorating infrastructure, and bug invasions.
Emirates Humanitarian City, according to one unidentified Afghan, is "exactly like a prison," and another inhabitant spoke of a "widespread mental health crisis among residents."
Asylum applicants and refugees should not be held for procedural reasons unless it is essential and proportionate to accomplish a valid goal and only in the lack of practical options, according to international law and UNHCR guidelines.
HRW requested that the UAE free the prisoners and grant them access to effective and equitable procedures for establishing their legal standing and security requirements.
Joey Shea, the group's UAE analyst, said that governments "should not ignore the shocking plight of these Afghans stranded in limbo in the UAE."
"The US government should immediately step up and intervene to provide support and protection for these asylum seekers," the author writes. "The US government in particular, which coordinated the 2021 evacuations and with whom many evacuees worked before the Taliban takeover."
Afghan refugees "received a comprehensive range of high-quality housing, sanitation, health, clinical, counseling, education, and food services to ensure their welfare," a representative from the UAE told the BBC.
Additionally, it was stated that the UAE was still collaborating with US officials to "resettle the remaining evacuees in a timely manner".
"We understand that there are frustrations and that this has taken longer than intended to complete, but the UAE continues to do everything it can to bring this extraordinary exercise in humanitarian resettlement to a satisfactory conclusion," the statement reads.
According to the US State Department, all qualified Afghans, including those living in Emirates Humanitarian City, will be resettled as part of a "enduring" US pledge.