Kabul witnessed blast, 120 killed several injured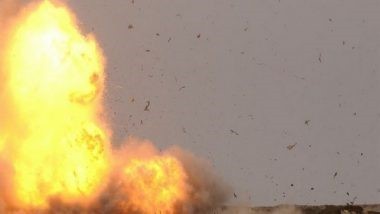 The United Nations Assistance Mission in Afghanistan (UNAMA), in a tweet on Sunday, urged for increased security for "minorities" for the Ashura religious ceremony to take place without being attacked again.
The recent explosions west of Kabul were referred to as "international crimes" by Richard Bennett, the UN Special Rapporteur on the situation of Human Rights in Afghanistan, in a tweet, and it was stated that those responsible will face justice.
Two deadly explosions occurred in Kabul's western neighborhoods of Sar-e-Kariz and Pol-e-Sokhta on Friday and Saturday, respectively, leaving many people dead and injured, primarily Shia Afghans who were observing the Shi'ite Muslim occasion of Muharram.
The IS-K terrorist group claimed responsibility for both of the bloody explosions killing civilians, women and children without discrimination.
The Shia-populated region in the west of Kabul has seen an upsurge in security threats targeting mourners recently.
There is also numerous Taliban security forces present in this area, according to local sources.
Some of the routes leading to Dasht Barchi are impassable.
Meanwhile, the Taliban has placed restrictions on the Ashura ceremony in the northern province of Balkh, for security reasons.