Pakistan Christian man accused of blasphemy arrested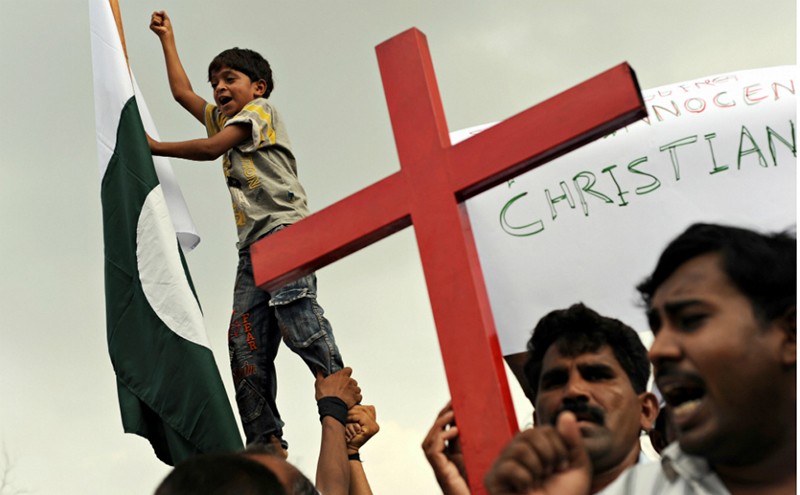 As per media reports, Pakistan continues to persecute its religious minorities with a Christian man arrested in the north western city of Nowshera under the country's notorious blasphemy laws.
The suspect, David, has been accused of desecrating the Quran, the Islamic holy book. Police reportedly launched an investigation acting on complaints by Muslims.
It is claimed that David confessed and told investigators that he tore pages out of the Quran to practise witchcraft.
The arrest came a few days after a video went viral on social media platforms showing pages of the Quran in a drain in Risalpur, a city in Nowshera district.
"Pakistani authorities need no more evidence to see how dangerous the blasphemy laws are – they are abused to make false accusations that can, and have, led to unlawful killings and even whole communities being attacked and their homes burnt," said David Griffiths, Director of the Office of the Secretary General of Amnesty International.
This is not the first case of Pakistan abusing the blasphemy law to make false accusations. In a recent event, on 13 August 2020, police filed a case against actor Saba Qamar and singer Bilal Saeed for shooting a music video in a mosque.
The clip was released online and led to large protests in Lahore on 14 August 2020 during which the leaders of religious party Tehreek-i-Labbaik Pakistan (TLP) promised "vengeance" against the artists.
Both Qamar and Saeed have published statements apologizing on their respective social media accounts, but their lives continue to be in danger.
Similarly, on 31 October 2018 TLP held large rallies to protest the acquittal of Christian farmworker Asia Bibi, effectively shutting the country for three days.