I'm a black conservative writer who's been in the belly of the beast — this is how the RNC will go down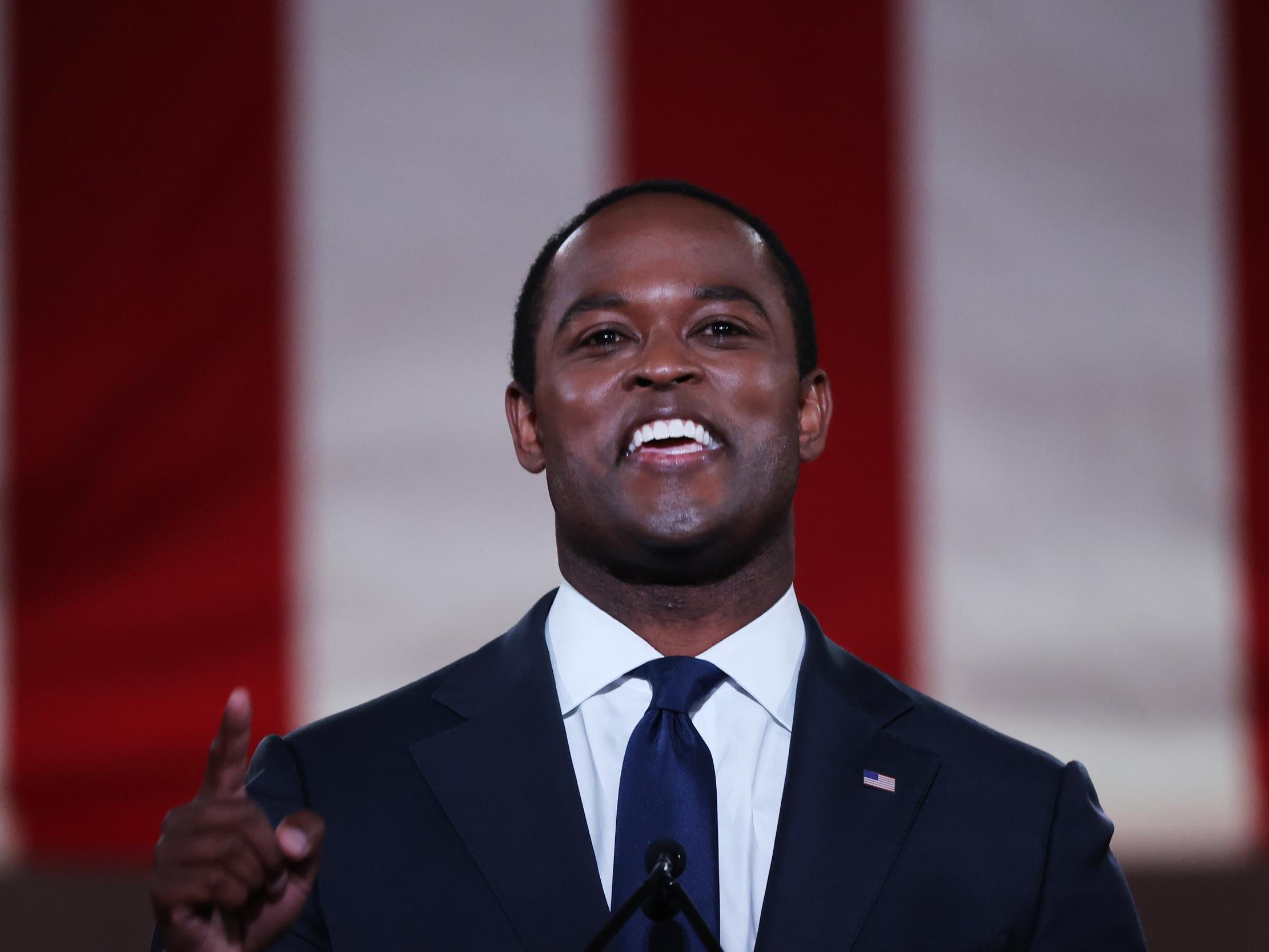 To confess to you what the underbelly of the 2020 Republican National Convention is like, I must go back to the disorienting and frankly intoxicating hours of February 26, 2020: The first time I both saw and heard President Donald Trump speak.
I was on my way out of the Gaylord National Resort and Convention Center in Washington DC, having left the address early. Nausea onset as I sauntered out of the ballroom of the convention center, deadbeat dad-style. In silence. On schedule. Microphone echoes of the immediate past followed me out into the hall as I departed. I was moving along the perimeter without obstacle when I saw a black man in my path. What a coincidence; I was black too.
He was wearing a CPAC staff crewneck.
He just works here, I thought. Not Herman Cain, God rest his soul. Not Senator Tim Scott, R-SC. He just works here.
I was on a fast move right in the black man's direction and there was no avoiding him. Our paths would intersect. I got closer and then we locked eyes, penny to penny.
The man spoke.
"He was awesome, huh?" he questioned, grinning as if we'd entered into an unspoken bond together.
The bill of his hat. Trump 2024, it read, stamped on foam, trucker-style panels around his cranium.
"H–He was something," I said, stammering.
I adopted a disturbance.
Attempting to piece together sense in the events surrounding CPAC, I discovered relief only in one explanation. Swimming the innards of politics hadn't differed that much from my previous employment cooking American grille at a hole-in-the-wall restaurant in Baltimore: I saw things.
The talcum powder to cleanse myself of that late winter nightmare has become less necessary, but déjà vu is returning. The RNC in North Cackalackey delivers me back to places I'd like to forget.
It was only six months ago that I spent an undercover three-day campaign at the 2020 Conservative Political Action Conference, elbow-deep and centered in the mosh of right-wing sport, among strange brothers and sisters all hooked on the USA, patriots sniffing Plymouth Rock. My employer, which will go unnamed, had airdropped me via HALO jump into the Second
Amendment Jungle with a compensatory hotel for three nights and a company card.
Long, live, capitalism.
This is my life as a conservative writer. The war tales borne of my concentration know memories of inhumanity, sadomasochism, Stockholm Syndrome to name a few –– CPAC 2020 was no different in leaving me with equally violent mental souvenirs and, yes, even the feeling of being loved.
The Republican National Convention will be a disorder.
The roster of Republican cronies are intimate and fleeting to me –– gangsters in a police lineup, all blurred together in crime by political creed. I've used the restrooms and I know the usual suspects: Rep. Jim Jordan, R-OH, impeachment bulldog and All-Captain USA who rabidly defended poor Mr President from persecution; SAE frat boy Charlie Kirk, whose years of self-abuse through conservative pledge finally paid off in getting to open the Monday night proceedings; RNC chairwoman Ronna McDaniel and even White House Housing and Urban
Development Secretary Dr Ben Carson, who despite popular belief is not, will not and will never be from my city of Baltimore, Maryland.
Let's dispel the rumor.
He merely worked at Johns Hopkins.
It's settled.
Detroit could claim his ass.
In turn, this hometown of mine will be the location where Vice President and GOP sex icon (I've seen the conservative jaws dropped staring at him speak) Mike Pence will be formally accepting the vice presidential nomination at Fort McHenry. Of all parties, the Republicans chose the place my relatives lie in the Chesapeake, a choice liberals haven't made in more than four-score ago. The last Democratic National Convention in Baltimore was 1912. On that, I forever had questions for the Donkeys. Others shared my spirit.
Cue President Donald Trump's new best friend, GOP congressional candidate Kim Klacik, who earned a last-minute entry into the RNC carnival after shooting a viral ad worth 11 million Twitter views, flaying Democrats from flesh to bone.
"The Democrat party have betrayed the people of Baltimore," she said, as I remembered my grandfather. "Homicide, drug and alcohol deaths are skyrocketing in our city."
Trump retweeted Klacik, and the rest was lore.
Almost immediately, the GOP made swift arrangements to atone for breaching the quota threshold of black women, abandoning BLEXIT founder Candace Owens. She was nowhere to be found on the RNC 2020 lineup.
It seems the former obsidian starlet is obsolete.
Just two years ago I watched live as she captured the hearts of Republicans high and low by accusing Democrats of running a cotton-picking plantation, where Harry Reid, the disgraced Al Franken, Howard Dean, a troika of left-wing owners, banged on the stables when the black stallions were needed to vote, and upon poll opening they rushed out, pushing buttons blind and blue. The crowd adored it. Their Beyoncé.
I wonder to this day whether they loved what she was saying, or loved what she was saying.
Her civil war-stoking rhetoric of the past lent eyes toward the future of sophisticated Republican race talk and the RNC puppets in the coming days should lick her boots in honor as they evolve her legacy. Expect the GOP to make a radical push to turn black Democrats conservative. Cater. Ravish. It feels good.
But of course where there's life, there's death and in politics the sacrifice forgoes glory.
The fading whimper off in the distance is the slow, somber powering-down of a device. Condoleezza Rice, Omarosa Onee Manigualt Newman, Diamond and Silk, and now Candace Owens. The shelf life spans that of a toy. Conversely, Klacik will shine bright as a Mattel Barbie, make nationalists swoon and go, "See!"
But her RNC debut marks both her most famous day to date and the countdown to her demise when a new factory model Black Woman will come into vogue.
Political spectacles like CPAC, like the RNC, decide black tongues among the most valued currencies in moments. Craving some validation? Get a black spokesperson. Dead center of one of the world's largest conservative orgasms, I secretly believed in myself. I said intoxicating things. It was a dangerous game that I played.
My younger sister could be the next young, black Republican woman. A squeaky-clean floor model.
Per my appointment, I was prepared for my social crimes to haunt me forever. To remaining RNC speaker Dr Carson; to former NFL player Burgess Owens; to Alice Johnson, who had been serving life without parole for her involvement in a Memphis coke operation when Trump commuted her sentence; and to White House advisor Ja'Ron Smith – –make yourselves available to handle the likelihood of torment.
Sen. Tim Scott has already suffered the consequences with his Monday night keynote declaration. Infinitely labeled an Uncle Tom. A "token." Scott will one day sit before his kids and discuss the pain. Who knows whether his pride remains? And yet for all his distress, he equally enjoyed splendor for his sacrifice to the Empire. Fox News host Dana Perino couldn't hold her breath another second, calling the South Carolina Senator a "national treasure."