Gunmen kill 8 in Niger, including six French aid workers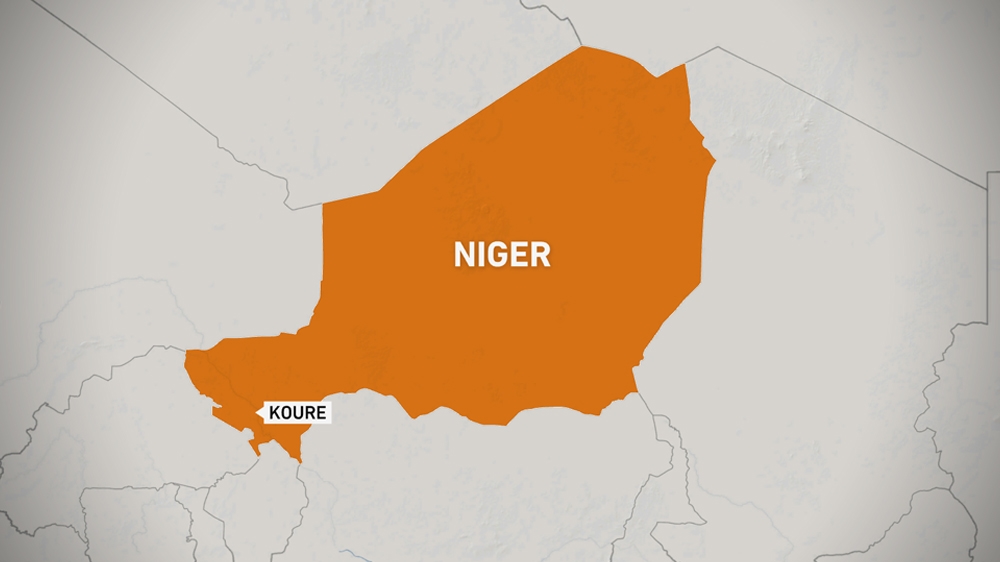 Gunmen have killed six French aid workers, a Nigerien guide and a driver in a wildlife park in Niger, according to officials in the West African country.
The group was attacked on Sunday in a giraffe reserve near Koure, a town about 65km (40 miles) from the capital, Niamey. There was no immediate claim of responsibility.
"They were intercepted and killed," Tidjani Ibrahim Katiella, the governor of Tillaberi region, told Reuters news agency.
The six worked for an international aid group, Niger's Defence Minister Issoufou Katambe told Reuters. ACTED, an aid group, confirmed its staff members were targeted in the attack.
Officials had earlier described the French nationals as tourists. The reserve is a popular attraction in Niger.
In a statement, the Association of Koure Giraffe Reserve Guides described the attackers as a "unit of terrorists" and said the dead included its president, Kadri Abdou.
'They came on motorcycles'
France's TF1 television channel, meanwhile, broadcast images that it said were taken from the scene showing the burnt-out remains of a 4×4 vehicle with bullet holes in the side.
French President Emmanuel Macron's office earlier confirmed French nationals had been killed in Niger, without providing any additional details. It said Macron spoke on the phone with Niger's President Mahamadou Issoufou.
A source close to Niger's environmental services said the assault took place around 11:30am (10:30 GMT).
"Most of the victims were shot … We found a magazine emptied of its cartridges at the scene," the source told AFP news agency.
"We do not know the identity of the attackers but they came on motorcycles through the bush and waited for the arrival of the tourists."
Fighters with links to al-Qaeda and the ISIL (ISIS) group have increasingly mounted attacks across West Africa's Sahel region in recent years despite the presence of thousands of regional and foreign troops.
The violence has hit Mali and Burkina Faso the hardest, rendering large swaths of those countries ungovernable, but it has also spilled into Niger, which shares long and porous borders with its two neighbours.
France, a former colonial power in the region, has deployed thousands of troops in the arid region south of the Sahara desert since 2013 but violence has been on the rise.