Police brutality on rise as Kenya increases lockdown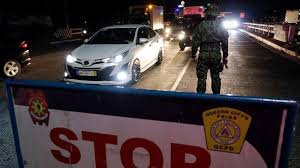 As Kenya extended curfew and lockdown in two major cities – Nairobi and Mombasa – for another 21 days to flatten the curve of the Covid-19 disease,  the question of rule of law and police brutality has become a issue of concern because law enforcers have unprecedented powers of arrest and detention, particularly given that the courts are operating at minimal capacity.
A video showed how showing general service unit (GSU) officers in the back of a truck were excited at the prospect of brutalising the public a day after the initial curfew announcement in March. Subsequently, the world watched in horror as police beat hapless commuters trying to use the Likoni ferry in Mombasa, an hour before the curfew.
Khamisi Juma, a boda-boda operator from Kwale County died from injuries sustained after being brutalised while on his way home from delivering to the hospital a pregnant woman in need of urgent medical care. In Nairobi, police shot dead 13-year-old Yasin Moyo who was sitting with his family on the balcony of their home.
The number of such deaths is 14, which is only slightly lower than the 14 caused by the Covid-19 disease. So Kenyans are more scared of the police than the disease itself. Kenya's policing around Covid-19 has been a laundry list of human rights violations.
The police action violate article 25(a) of the Constitution, which protects absolutely protects one from torture, cruel and inhumane or degrading treatment and/or punishment. Other rights are captured in article 26 (1) and (3) on the right to life; article 28 on human dignity; and article 29 on the freedom and security of the person.
All this is happening despite Kenya being party to international human rights instruments including the United Nation's Convention against Torture and other Cruel, Inhuman or Degrading Treatment or Punishment and the African Charter on Human and People's Rights.