U.S. officially examining claims that a botched attack on Syria in May killed a civilian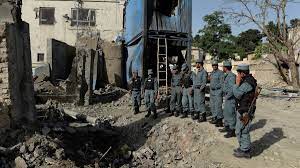 Following claims that the attack in Syria may have killed a civilian instead of the top al Qaeda leader the U.S. had targeted, the Pentagon has opened an official inquiry.
U.S. Central Command issued a statement saying, "The civilian casualty credibility assessment process has evolved into an AR 15-6 investigation." With effect from June 23, 2023, Maj. Gen. Matthew McFarlane, commander of CJTF-OIR, designated a general officer as the investigative officer. The goals of the Civilian Mitigation and Response Action Plan of the Secretary of Defense are shared by CENTCOM.
The Washington Post was informed by the family and neighbors of Lotfi Hassan Misto, 56, who was allegedly killed by the strike, that Misto had been tending to his sheep and had no connection to al Qaeda. Initially, Central Command claimed that the May 3 strike had targeted a senior al Qaeda member in northwest Syria. Following the Washington Post's publication of its report, Central Command launched a first investigation into the claims that the attack killed a civilian.
The investigating general officer must collect information, write a report on the findings, and make recommendations before the inquiry may be formalized.
In a 2022 action plan, Defense Secretary Lloyd Austin charged the Pentagon with decreasing civilian deaths in American military operations and advocated for more standardized procedures for exchanging data and procedures to do so.
The action plan followed a mistaken drone attack that claimed the lives of 10 people, including seven children, as American soldiers withdrew from Afghanistan. None of the military members who took part in the strike ultimately received punishment from the Pentagon.