Imran Khan of Pakistan pursues legal action and receives protection from arrest in several terrorist cases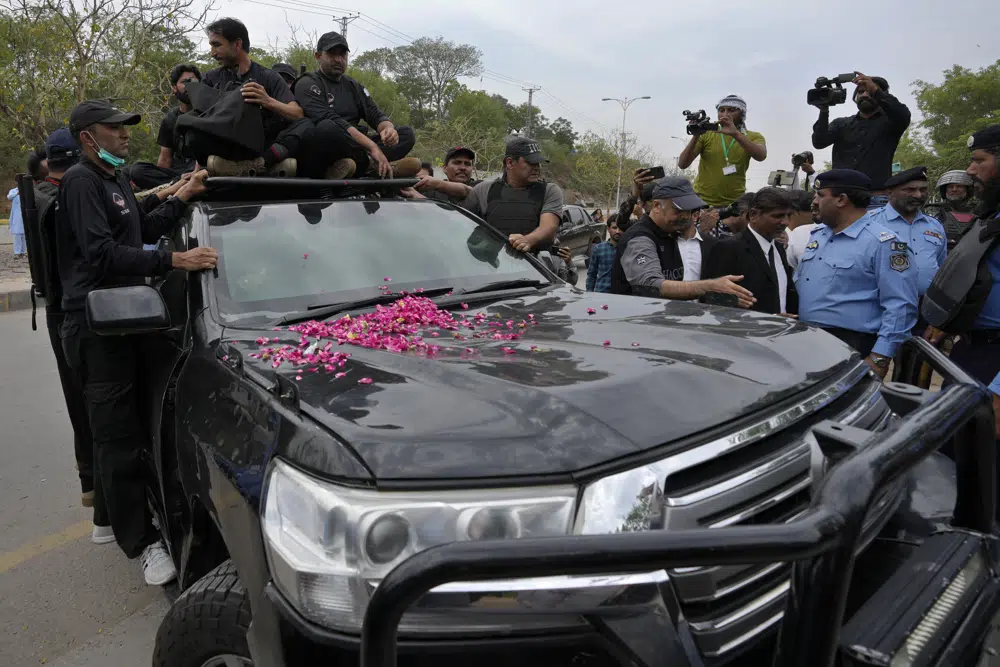 Imran Khan, the former prime minister of Pakistan, continued his legal fight on Tuesday before a court in Islamabad, the nation's capital, which gave him protection from arrest until the beginning of next month in numerous instances where he is accused of terrorism and inciting violence.
The change occurs at a time when the government has been harshly prosecuting Khan's followers. Khan is now Pakistan's leading opposition figure. Following Khan's detention earlier this month, thousands organized violent demonstrations and destroyed government buildings and military facilities.
Only a few days after Khan was freed under the country's Supreme Court's order, the violence calmed. In fights with the police, ten persons were slain.
Khan, who was removed in a no-confidence vote in Parliament in April of last year, has fought the Shahbaz Sharif administration, arguing that his removal was unlawful and calling for early elections.
Since then, more than 100 judicial proceedings have been brought against the 70-year-old former cricket star turned Islamist politician. In addition to being accused of terrorism in eight instances due to the violent demonstrations by his followers and his Pakistan Tehreek-e-Insaf opposition party, he is accused of fraud allegedly committed when he was in government.
Khan and his wife traveled to the adjacent city of Rawalpindi after the Islamabad court on Tuesday granted them protection from arrest on terrorism-related allegations until June 8. There, they appeared before the National Accountability Bureau to answer questions in a different corruption case.
The couple is accused of taking a gift of land to establish a private institution in return for helping a real estate mogul out with perks. Khan disputes the allegation and maintains that neither he nor his wife, Bushra Bibi, committed any crime.