After the EU softened its stance on Pakistan as a worldwide center for terrorism, India must exercise caution.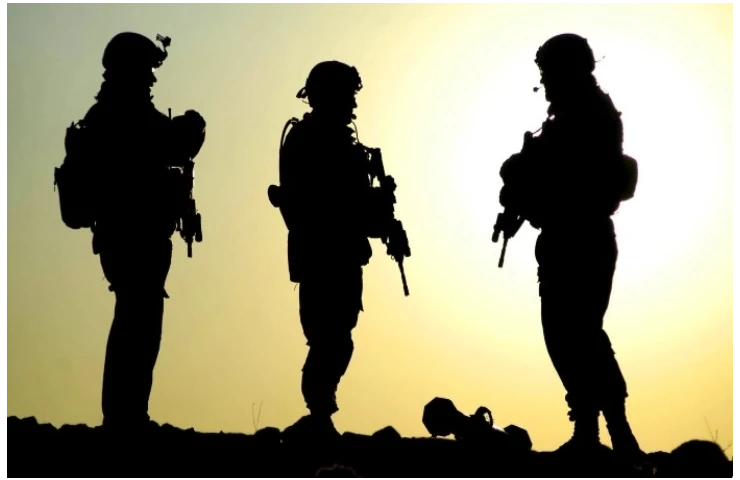 Following the European Union's (EU) decision to eliminate Pakistan from the list of "High-Risk Third Countries" for effectively combating anti-money laundering (AML) and counter-terrorism funding, India must step up security and terror surveillance. This would mean that Pakistan would no longer be subject to the extra governmental oversight and limitations that have been in place up until this point.
According to experts, this could increase the amount of money being laundered and used to finance terrorism in the area, particularly given that Pakistan and Bangladesh are about to hold general elections. Rising radicalization is likely to directly affect India as a result of the growing unpredictability in these two nations.
This list includes nations that pose a greater risk to the financial system due to deliberate flaws in their internal anti-money laundering and counter-financing-of-terrorism (CFT) policies.
Pakistan was removed from the Financial Action Task Force's (FATF) worldwide money laundering blacklist in October of last year. In November 2022, the UK subsequently took Pakistan off its roster of "high risk third countries."
It is notable that around the same time—October 2022—international specialists reaffirmed that currency and hawala continue to be the primary source for funding terrorism at the Security Council's Counter Terrorism Meeting in New Delhi. Concern was also raised about the Taliban-run Afghanistan's system of governance and counterterrorism.
The Afghan-Pakistani frontier, according to the diplomat, has been the primary area of risk.
Therefore, the EU's action has surprised many, particularly since the UN Sanctions Monitoring Committee Report from February this year stated that the neighboring "Afghanistan remains the primary source of terrorist threat for Central and South Asia." According to the Institute for Economics & Peace (IEP) of Sydney's 10th Global Terrorism Index (GTI) study, terror incidents in Pakistan have sharply increased since 2021, more than tripling in number.
According to international affairs commentator Navita Srikant, "Given the nature of developments in recent months in Afghanistan and Pakistan with increase in terror attacks and clashes between the terror groups, it is far more critical that international oversight is increased and legal framework is strengthened for monitoring flows of funds in and around Afghanistan and Pakistan." She continued by saying that since currency and hawala continue to be the two most popular ways to finance terrorism, such strategies are readily exploitable in Afghanistan's isolated frontier states.
According to a UN assessment from last month, Afghanistan remains to pose the biggest danger from terrorism to Central and South Asia. Terrorist organizations like ISIL-K, Al-Qaeda, and Tehrik-e Taliban Pakistan have more freedom of movement as a result of the Taliban's failure to implement a successful security plan, it was noted.
According to Srikant, the EU Commission ought to have been aware of the assessment from the UN Security Council. It ought to have requested that the FATF reevaluate the risk of the area being used to finance terrorism and suggested that all of Afghanistan's neighbors, including Pakistan, be given a "high risk third country" classification.
419 individuals were murdered in total in 262 terrorist incidents in Pakistan, according to the Islamabad-based Pak Institute for Peace Studies, according to press reports.