Following a fatal drone strike, the US attacks targets in Syria.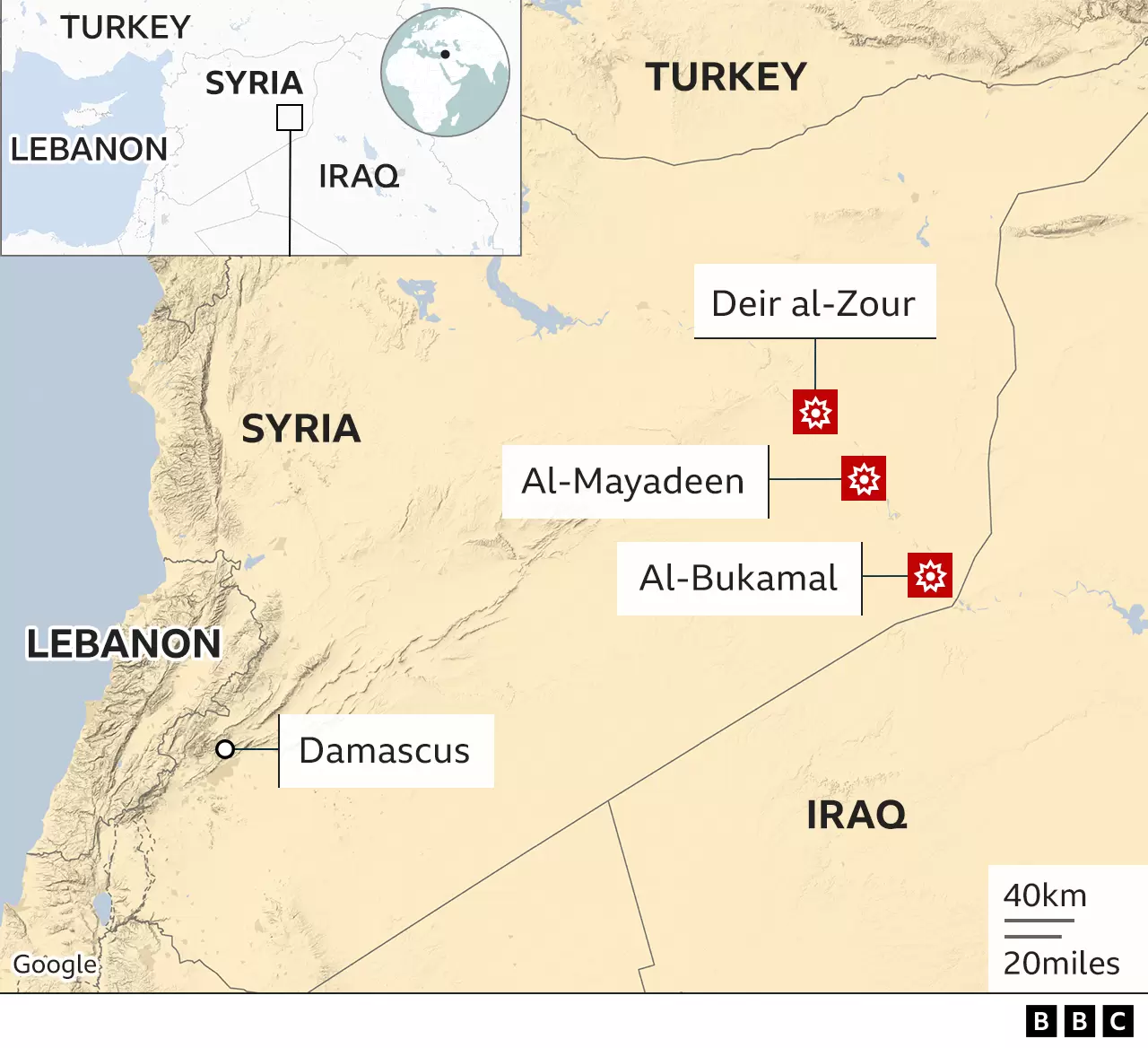 After a drone assault killed a US contractor, the US launched airstrikes against Iran-linked organizations in eastern Syria, according to the US defense commander.
According to a tracking organization, 14 pro-Iran militants were slain.
The airstrikes, according to US authorities, took place on Thursday night, hours after a drone assault that US intelligence claimed was "of Iranian origin."
Previous attacks on US facilities in northeast Syria prompted airstrikes by the US in retaliation.
Following missile assaults on US forces there in August of last year, the US attacked locations in eastern Syria that it claimed were connected to Iran's most potent military organization, the Islamic Revolution Guard Corps (IRGC).
According to US Secretary of Defense Lloyd Austin, President Biden ordered the airstrikes on Thursday night "in response to… [the drone] attack as well as a series of recent attacks against coalition forces in Syria by groups affiliated with the IRGC."
According to him, they had "facilities used by groups affiliated with the IRGC" as their targets.
Mr. Biden, who is in Canada on a business trip, claimed that he learned of the US contractor's passing on Thursday early in the evening as he was making his way to Ottawa.
In remarks to media on Friday, Mr. Biden emphasized that the US does not desire war in Iran and expressed sympathies to the family of the deceased US worker. He did, however, add, "Be ready for us to move firmly to defend our people.
Rockets fired on Friday morning at a different US facility in northeastern Syria, Green Village, reportedly caused the conflict to worsen. They claimed that no casualties were caused by the missile discharge.
The government will "work to protect our people and our facilities as best we can," US National Security Council spokesperson John Kirby said in a statement to CNN on Friday.
President Trump's special representative to Syria, Joel Rayburn, said in an interview with BBC Newshour that Iranian-sponsored assaults on US forces in eastern Syria started in 2017.
According to him, "it's usually drone strikes, rocket attacks, or mortar attacks against our bases, and most of the time they don't do any damage or result in casualties."
President Biden authorized a military reaction against the same kind of men who carried that out on behalf of the Iranian government, according to the security secretary, who argued that this was intolerable.
According to the US Defense Department, the drone hit a repair building on a joint station close to Hasakah, killing the contractor and injuring five US service members and a second contractor.
The US attacks, according to the Syrian Observatory for Human Rights (SOHR), a UK-based tracking organization, killed six pro-Iranian militants in Deir al-Zour, six in al-Bukamal, and two in the al-Mayadeen desert.
Iran has remained silent.
As part of the US-led international alliance against the terrorist organization Islamic State, approximately 900 US soldiers are currently working out of sites in southern and eastern Syria without the consent of the Syrian government. (IS).
They are charged with stopping a return of IS, whose terrorists once held tracts of territory in Syria before being routed in 2019 as a result of distinct operations conducted by pro-government forces supported by Iran and Russia as well as US-backed Kurdish and Arab rebel fighters.
Since the civil conflict broke out in 2011, the IRGC has established a sizable footprint in Syria, dispatching hundreds of soldiers to assist President Bashar al-Assad's forces and to equip and teach thousands of fighters.
In other parts of Syria, SOHR reported that IS had murdered 15 truffle hunts in the eastern desert.
In Hama, where many locals rely on discovering truffles for their livelihood, seven citizens and eight people working for the Al-Qaterji group were allegedly slain on Thursday.
40 more people's whereabouts are still unclear, according to the station.