Taliban arrests social media influencer and former security force member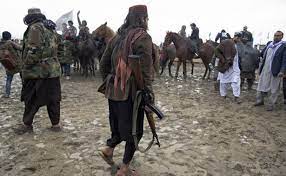 According to reports, the Taliban have detained a social media influencer and former member of the security forces in Afghanistan. The man, whose identity has not been disclosed, was arrested in the western province of Herat.
The Taliban have not given any specific reason for the arrest, but it is believed that the man's social media posts may have been a factor. The Taliban have been cracking down on dissent since taking control of Afghanistan in August 2021, and have been particularly vigilant in monitoring social media.
The man's family has expressed concern for his safety, and human rights groups have called on the Taliban to release him immediately. This incident is just one of many in a series of human rights abuses committed by the Taliban since coming to power, including the repression of women and minorities and the use of violence to suppress dissent.