Taliban to get JUI-F support: Fazlur Rehman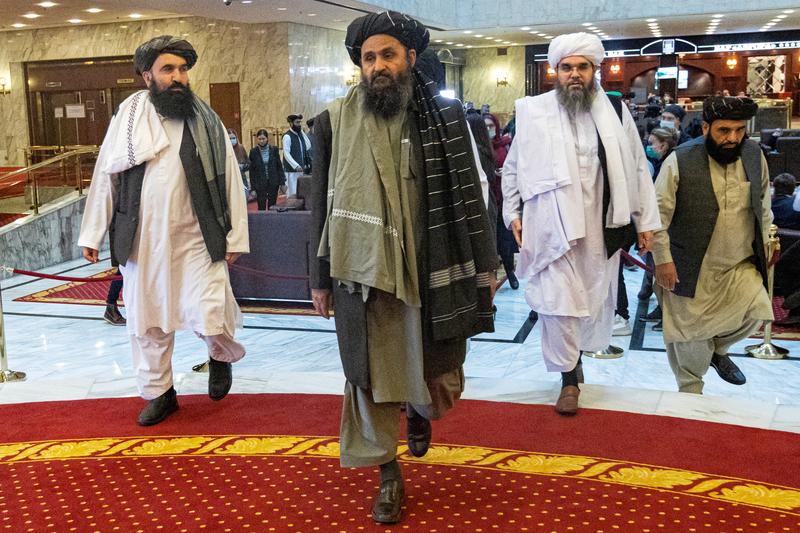 ISLAMABAD: "The consistency and struggle based on principles has led to success of the Islamic Emirate," Mr Rehman told the Afghan minister, adding that the world should accept the government of the Islamic Emirate Afghanistan and help them in every possible way.
Meanwhile, sources in the party said Mr Haqqani is among those Taliban leaders who have received education in seminaries affiliated with the JUI-F. It was disclosed that the Afghan minister wanted the JUI-F chief to use his office to extend humanitarian support including food and warm clothing to Afghan people. Mr Rehman assured the Afghan minister of his support.
The meeting was also attended by JUI-F Secretary General Maulana Abdul Ghafoor Haideri, Parliamentary Leader Maulana Asad Mahmood, MPA Asghar Tareen, Mufti Abrar Ahmed and Maulana Abdul Majeed Hazaravi.
Later, Mr Rehman addressed an annual function in a seminary in the federal capital and said the clergy were broadminded, fair and straightforward.
He said his party members were democrats and their politics was based on principles.
"We are talking about peaceful politics, rule of the Constitution and a stable Pakistan. But those responsible for the stability of the country have destabilised Pakistan by election rigging," the JUI-F chief said, adding that "Muslim rulers have a responsibility to protect Islamic education, but instead of protecting the values of Quran and hadith, the rulers of this country want to make them ineffective".
"The fact is that we are not out of the national mainstream, you are out of it. We are ready to come into the national mainstream, the need of time is that you bring yourself into the Islamic mainstream," the Maulana said, adding that "therefore, I kindly ask you to stop these conspiracies".
"You saw the result of the Khyber Pakhtunkhwa local government polls," he said, adding that similar results would appear across the country.
"Pakistan needs peace and a strong economy and Islam is the way to achieve that as it is a religion that protects life, property and honour," he said.