J&K: Srinagar Table Tennis championship concludes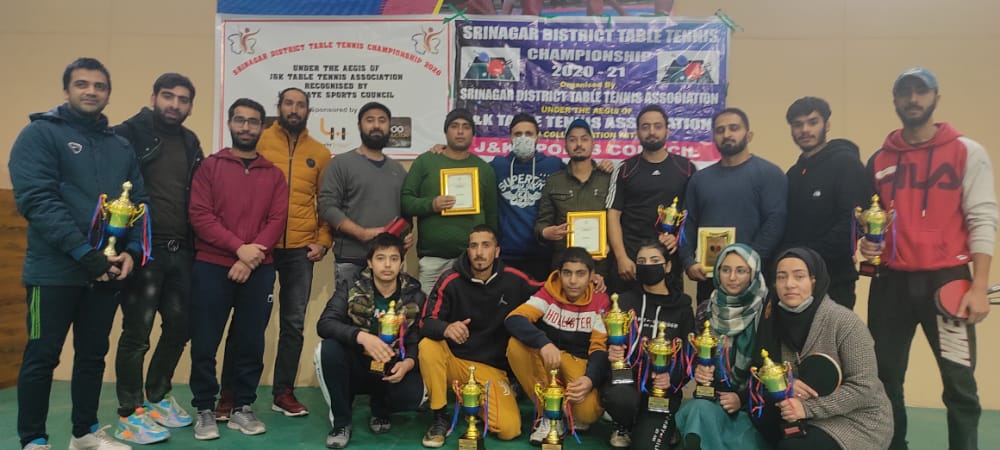 In the Indian union territory of Jammu and Kashmir (J&K), the District Srinagar Table Tennis Championship organized by District Srinagar Table Tennis Association between December 2 and 3 came to an end at Indoor Stadium Polo Ground.
In the tournament, more than 90 players in different categories participated. In senior men's, Mehboob ilahi defeated Qazi inam by 3-1 while in junior boys Muteeb Ashraf defeated Atif Saleem by 3-2.
In sub-junior boys, Ibrahim defeated Usman by 3-1 while in senior womens, Inam Quadri defeated Qurat by 3-1. In junior girls category, Inam Quadri defeated Touseefa Bano by 3-0 in finals.
On Thursday's closing ceremony, cricketer Parvez Rasool was the chief guest while Muneer Alam Kashmir University volleyball coach and Umar Hamza Judo coach were among the other guests.