Minorities in Pakistan: Targeted killings of Ahmadis on the rise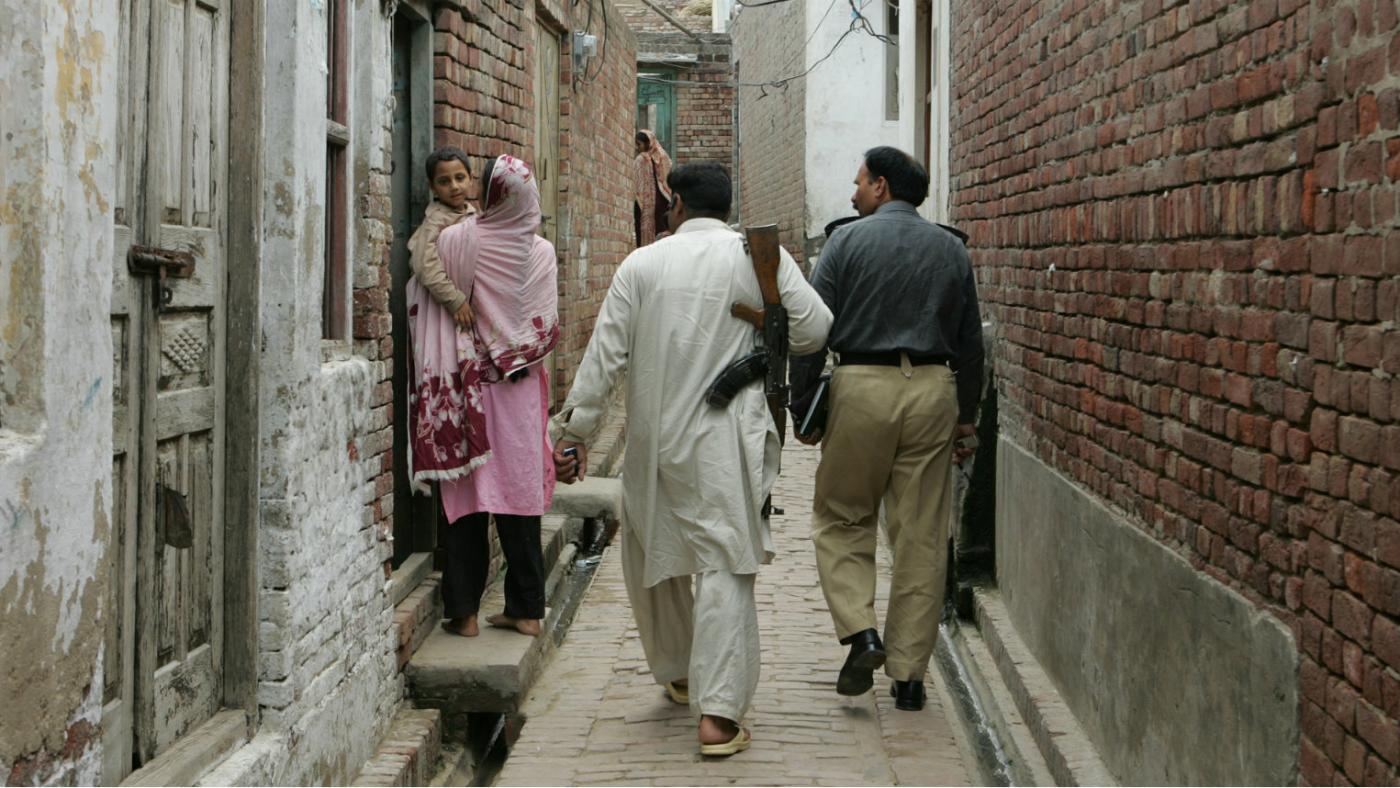 Relentless targeting of religious minorities under the draconian blasphemy law is on the rise in Pakistan. The victims are sought and chased by vigilantes of the dominant Sunni Muslim sect who object to the minority Ahmadis trying to identify in any manner with Islam.
This emerges after three different cases in as many months in Peshawar alone.
In one such case concerning an American citizen, the United States has urged Pakistan Government to act to ensure that investigators and courts concerned with those cases act and deliver impartially.
The US State Department on October 7 tweeted to seek justice and fair play for an American national who was shot dead as he faced trial in blasphemy in a crowded courtroom in Peshawar in July.
According to a report in Dawn, dated July 30, Tahir Ahmad Naseem, 57, was seated in the court of an additional session's judge when after arguments in his case, awaiting to be shifted to prison, he was shot multiple times at close range.
"We extend our condolences to the family of Tahir Naseem, the American citizen who was killed today inside a courtroom in Pakistan," the US State Department said in a tweet.
"We urge Pakistan to take immediate action and pursue reforms that will prevent such a shameful tragedy from happening again," it added.
As per officials and witnesses, Naseem's arraignment began before the judge and then a young man in the room pulled out a handgun and shot him in the head. The 19-year-old shooter was arrested on the spot and the pistol used in the offence was seized.
Soon after the incident, a video went viral on social media showing the deceased lying on a court bench with a pool of blood underneath. The video also showed the suspect in police custody telling people that the deceased was a blasphemer.
Police were interrogating the suspect to ascertain how he carried a pistol into the highly guarded Peshawar Judicial Complex and whether anyone had motivated him into committing the offence. A first information report (FIR) was registered against him at the East Cantonment Police Station under Section 302 of the Pakistan Penal Code (PPC), Section 7 of the Anti-Terrorism Act and Section 15 of the Arms Act.
No arrests have been made. The growing trend revived this month in Lahore. On October 2, 2020, the Punjab police arrested three members of the Ahmadiyya community accused of using Islamic symbols and practices at their place of worship, after the Lahore High Court (LHC) dismissed their pre-arrest bails.
The court also rejected the petitioner's plea seeking an FIR to be registered against witnesses and complainant who entered into their place of worship without permission.
Complainant Hafiz Farman Ali, on May 3, 2020, got an FIR registered against the accused in Mangatanwala district Nankana Sahib under sections 298-B and 298-C Pakistan Penal Code PPC.
Petitioners Tahir Nakkash, Akbar Ali and Sharafat Ahmad had filed an application for pre-arrest bails in the LHC, contending that they had been implicated in a forged FIR even though they have nothing to do with this case.
They maintained that they had not committed any offence and had been roped in the case with mala fide intentions and ulterior motive.
According to the prosecution, the people present on the occasion also saw Quran's verses painted on walls of the worship place. Copies of the Quran were also placed, Express Tribune newspaper (October 3, 2020) reported. It cited a past Supreme Court judgement that those (Ahmadiyya community members) who will use the first Kalma would be considered blasphemers.
Pakistan declared Ahmadis or Ahmadiyya as non-Muslim in 1974. The community has since been subjected to systematic negligence and harassment.
This pernicious trend has transcended normal human relations and even family ties. This is evident from the latest case of Professor Naimuddin Khattak, a professor in Peshawar who was killed by a colleague who is also related to him on October 5.
After much hue and cry, the Peshawar Police arrested a suspect – Mubashir, who is a cousin of the slain professor, while another suspect was still at large, Dawn reported October 7.
Prof Khattak, a zoology professor in the Superior Science College, Wazir Bagh, was shot dead by two motorcyclists when he was going home from the college. The deceased's family had named his maternal cousin, Mubashir, and another suspect, Saad Farooq, a lecturer at the Agriculture University of Peshawar, for the murder.
Prof Khattak's brother told police that he was following his late brother on a bike and saw both suspects opening fire on him. He said the accused had an argument with his brother on some religious topic a day earlier.
Pakistan is home to an estimated four million Ahmadis. The community has produced outstanding personalities like Sir Zafarullah Khan, the first foreign minister and Pakistan's only Nobel laureate, Dr Abdus Salam.
The current Imran Khan Government has made lofty announcements, but has failed to curb the trend of the community being targeted.
Khan himself nominated Dr Atif Miah, a Princeton University don as his chief economic advisor, but under pressure from within his government and the party, he had to cancel the appointment. The objections had come because Miah is an Ahmadi.