Turkey supporting ISIS terror network in India: Report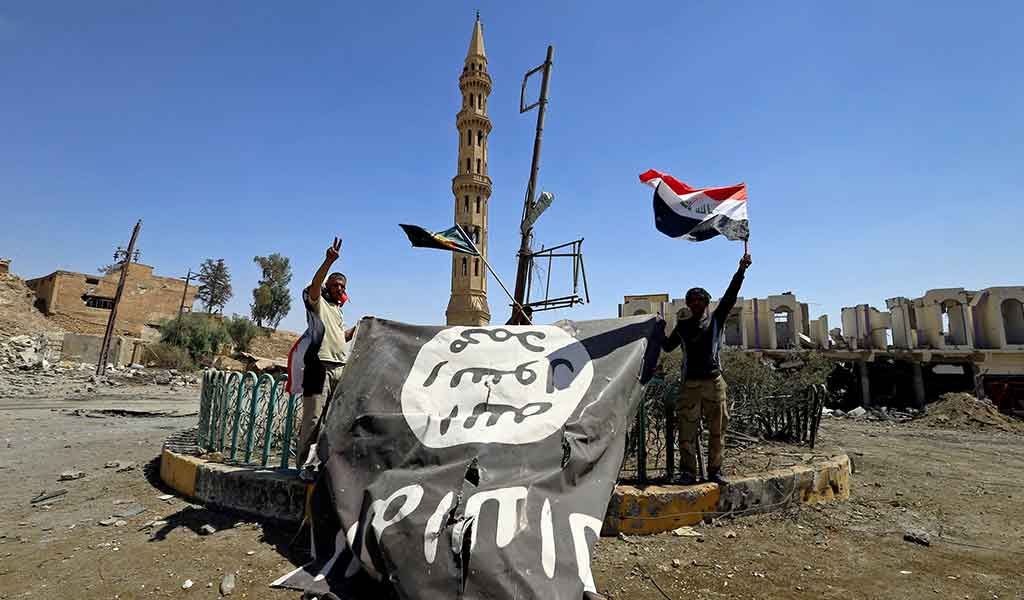 A recent security assessment by the Indian security agencies has found that Turkey in the Middle East has been funding and supporting anti-India terror activities and Islamic organisations in India.
According to inputs gathered by security agencies, Turkey-based handlers, with support from the government, had facilitated a group of Indian terrorists in travelling to Syria and fight for the global terror network of ISIS there.
The recent arrests of ISIS terrorists in India re-established this fact, as they confessed to reaching Syria via Turkey and returning via the same route. Their admission into ISIS was facilitated by handlers based out of Turkey.
The Indian Security agencies are increasingly getting concerned as they anticipate the use of Pakistan-based terror groups by Turkish President Recep Tayyip Erdogan to trouble India and boost his popularity among South Asian Muslims.
"Turkey's attempts to fund Islamic organisations based in India, collaboration with political and non-profit groups, and subversion of Indian students are a couple of things that are adding to India's worries," said an Indian security official.
Erdogan's son Bilal is the commander of subversive and radical Islamist missions. Over the past few years, he has been leading covert operations to brainwash populations and sabotage opponents in Turkey as well as across the world, including India.
Erdogan is on a spree of converting historical monuments into mosques. After converting the famed Hagia Sophia, a UNSECO world heritage site, to a mosque in July, Erdogan converted Istanbul's other monument, Kariye (Chora) Church, also a UNESCO world heritage site, into a mosque.
Apart from fulfilling his agenda of political Islam, another major reason is Erdogan's own radicalisation as he actively participated in radical Islamic movements of converting these structures into mosques during his young days.
Throughout the years, Erdogan has established authoritarian control over the entire governance structure of Turkey, including armed forces, administrative offices and judiciary. He exploited the judiciary to trigger these decisions and legitimise them as Turkey's highest administrative court.
The council of states held that the decision of turning both the mosques (erstwhile churches) into museums was illegal, giving grounds for Erdogan's actions. However, these two are not exclusive cases of conversion as the Turkish government had earlier converted a number of other museums into mosques, including Hagia Sophia of Iznik and Trabzon, and besides several others.
In a similar attempt to speak to the Muslim community, Turkey's Foreign Minister attacked Greece for condemning the act of converting the Karyie museum into a mosque. Spokesperson of the Ministry stated that Karyie mosque, Hagia Sophia mosque and other cultural assets belonged to Turkey and they are Turkish properties and Greece has no rights to 'lecture' Turkey.
Besides this, Erdogan has also been exploiting the Directorate of Religious Affairs (Diyanet) to achieve his global ambitions.
He restructured Diyanet and appointed his party members and loyalists, tasking them with building an army of radical Islamic preachers who could promote radicalism within Turkey and political Islam elsewhere in the world.
Erdogan has been efficiently using terrorist groups operating across the world to his advantage. In fact, Turkey under Erdogan's regime has proved to be an incubator for terrorist outfits.
On August 22, Erdogan warmly received a group of Palestinian-based terror outfit Hamas in Istanbul for a closed-door meeting, including its second-in-command leader Saleh al-Arouri. The meeting was organised in a format similar to delegation-level bilateral meetings.
As per some observers, it reflects that Erdogan has stopped making distinctions between state and non-state actors and could rally with any entity that could potentially boost his caliphate agenda. He has always been praising and protecting Hamas through his speeches and actions.
Democracies across the world need to come together to counter geopolitical threats emerging from Turkey. Liberal forces and civil liberties groups across the world should tag along to combine their efforts of countering the radical agenda of Erdogan.
Most importantly, the Muslim world needs to come together and counteract against his caliphate plans as the plan is inflicting the most severe injury to the Muslim Ummah.