## Kashmir's Directorate of School Education deliberates on suicide prevention during webinar ##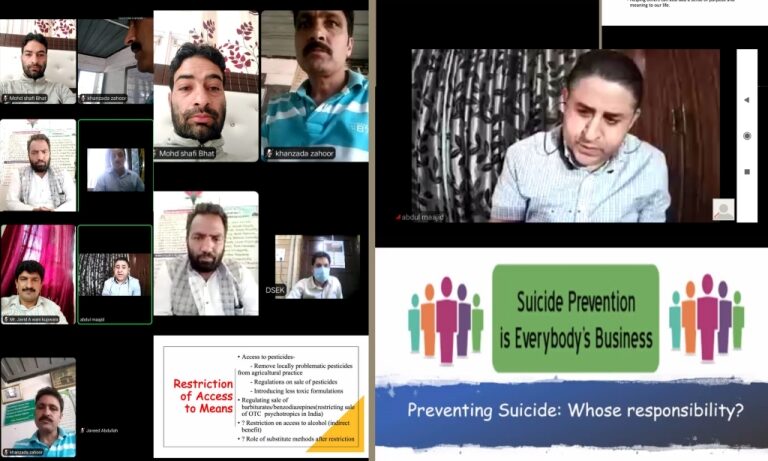 Directorate of School Education in India's Kashmir conducted a webinar on the occasion of "World Suicide Prevention Day", titled "Working together to prevent suicides".
The webinar was inaugurated by Director, School Education Kashmir Muhammad Younis Malik, in a virtual mode. The Director emphasized the primary role of teachers in helping and guiding the students to cope up with the pressure.
He said parents and society as a whole has an onerous responsibility in guiding, counselling and helping young minds to sort out their issues and problems so that they do not tempt to undertake drastic steps like suicide under pressure and desperation.
Renowned Clinical Psychologist and Director, Youth Development Center, Dr Muzaffar Ahmad deliberated upon the causes and indicators of suicide. He gave a detailed overview of global scenario of suicide rate and compared it with the scenario in Jammu and Kashmir.
Renowned Psychiatrist and Associate Professor at SKIMS Medical College Bemina, Dr Abdul Majid gave a detailed presentation on the subject.