Young Ahmed review: A clear-sighted attempt to go beyond the headlines of Islamist radicalisation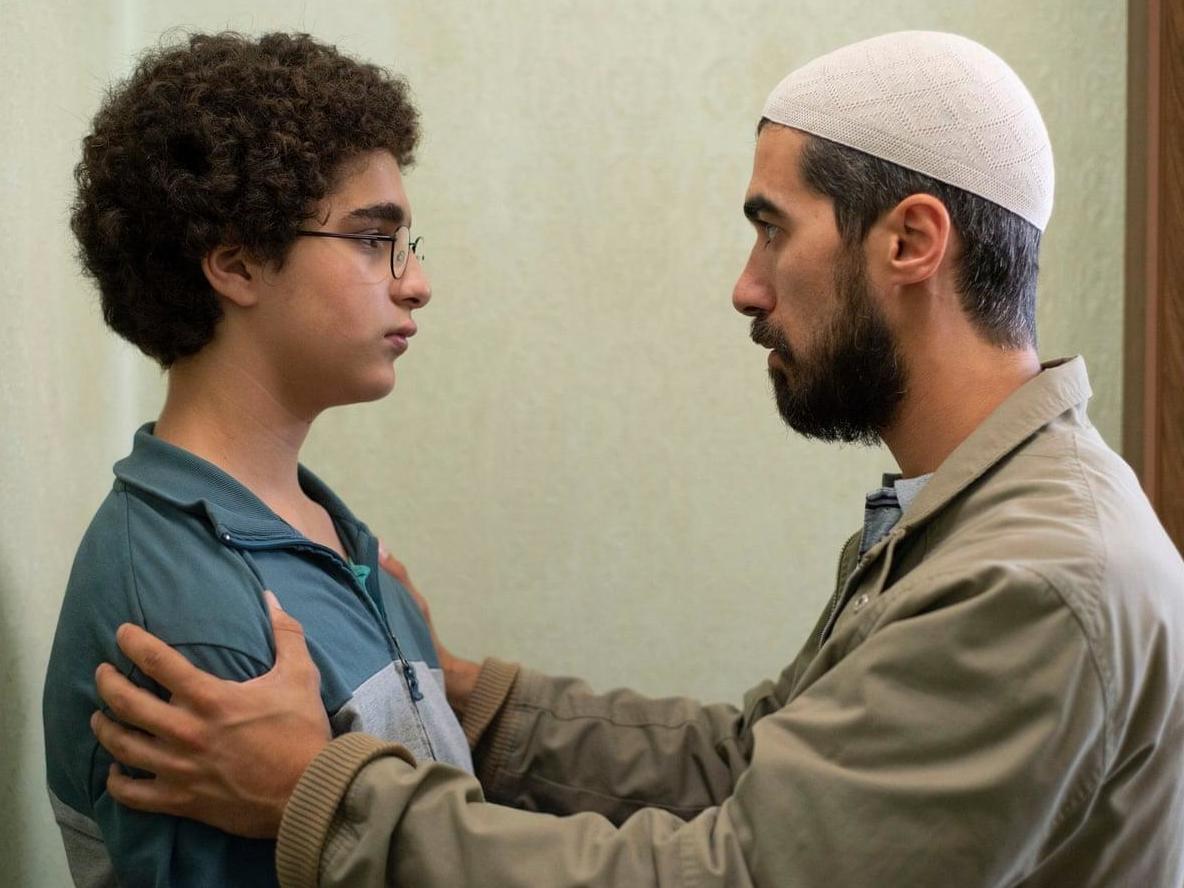 Dirs: Jean-Pierre Dardenne and Luc Dardenne. Starring: Idir Ben Addi, Olivier Bonnaud, Myriem Akheddiou, Victoria Bluck, Claire Bodson. 90 mins
When the synopsis for Young Ahmed first appeared in the programme for 2019's Cannes Film Festival, it was met with a sickly unease. Here was the story of Ahmed (Idir Ben Addi), a Muslim teenager out in the Belgian countryside, radicalised by a local imam (Othmane Moumen) and his promises of jihad – as told by a pair of white writer-directors, brothers Jean-Pierre and Luc Dardenne.
The Dardennes are known for their intimate, empathetic work, owing much to their origins in documentary filmmaking. Their lens is drawn towards the voiceless and the marginalised, but the characters themselves are mostly white. Could they succeed in adopting a perspective so far from their own – and do justice to a subject with a long history of being manipulated by white media for shock and bigotry? The answer is (unsurprisingly) complicated.
Download the new Independent Premium app Sharing the full story, not just the headlines
The pair are clear-sighted and righteous in their approach. Their aim is to look beyond the headlines, reject the damaging narratives that frame radicalisation solely as strife between Muslims and non-Muslims, and examine its effects from within the community. And it's a community, like all others, that is filled with fluctuations and contradictions – an early scene sees a group of parents passionately debate the extent to which the Quran should shape a child's education.
Ahmed is stilted and emotionally inert, so complete is his devotion to the imam's volcanic rhetoric – the only time his face ever lights up is when he's watching memorial videos of his cousin, who we're left to assume died in the midst of a terrorist attack. There's little insight into his psyche (it's mentioned his father is no longer in his life), only the vague sense that there is a deep void within his soul. And that void has been filled with hate.
Young Ahmed is experienced primarily through the horrified, desperate, and mournful reactions of those around him. It's their burden to watch, helpless, as an innocent child crawls inside of himself and disappears. His teacher, Inès (Myriem Akheddiou), who once helped him manage his dyslexia, is now labelled the enemy because she sings to her students in Arabic, to help expand their vocabulary beyond what's contained in the pages of the Quran. His mother (Claire Bodson) is shell-shocked when he calls her a drunk. "Only a month ago, you were playing with your PlayStation, and now all the posters are gone from your walls," she laments. "I wish you could be like before."
The Dardennes closely follow the mundane cycles of daily life – both prayer and work – so that the film's only true tension is the audience's uncertainty over Ahmed's motivations. An explosion of violence lands him in a juvenile detention centre, where social workers and psychologists dedicate themselves to pulling him back from the brink. He says all the right things, partakes in the daily activities, but when he's alone again once more, something dark reemerges from its cage.
What does it take to pull a young person back from the clutches of radicalisation? What hope are we allowed that a better future lies out there for Ahmed? These are questions that the Dardennes pose without ever having the confidence (and, arguably, the expertise) to answer. Instead, they conjure up their own deus ex machina. For a film so invested in the fear of inevitability, Young Ahmed finds the most unsatisfactory of ways to resolve itself.