Austrian Grand Prix: Charles Leclerc and Max Verstappen confirm they will not take knee before race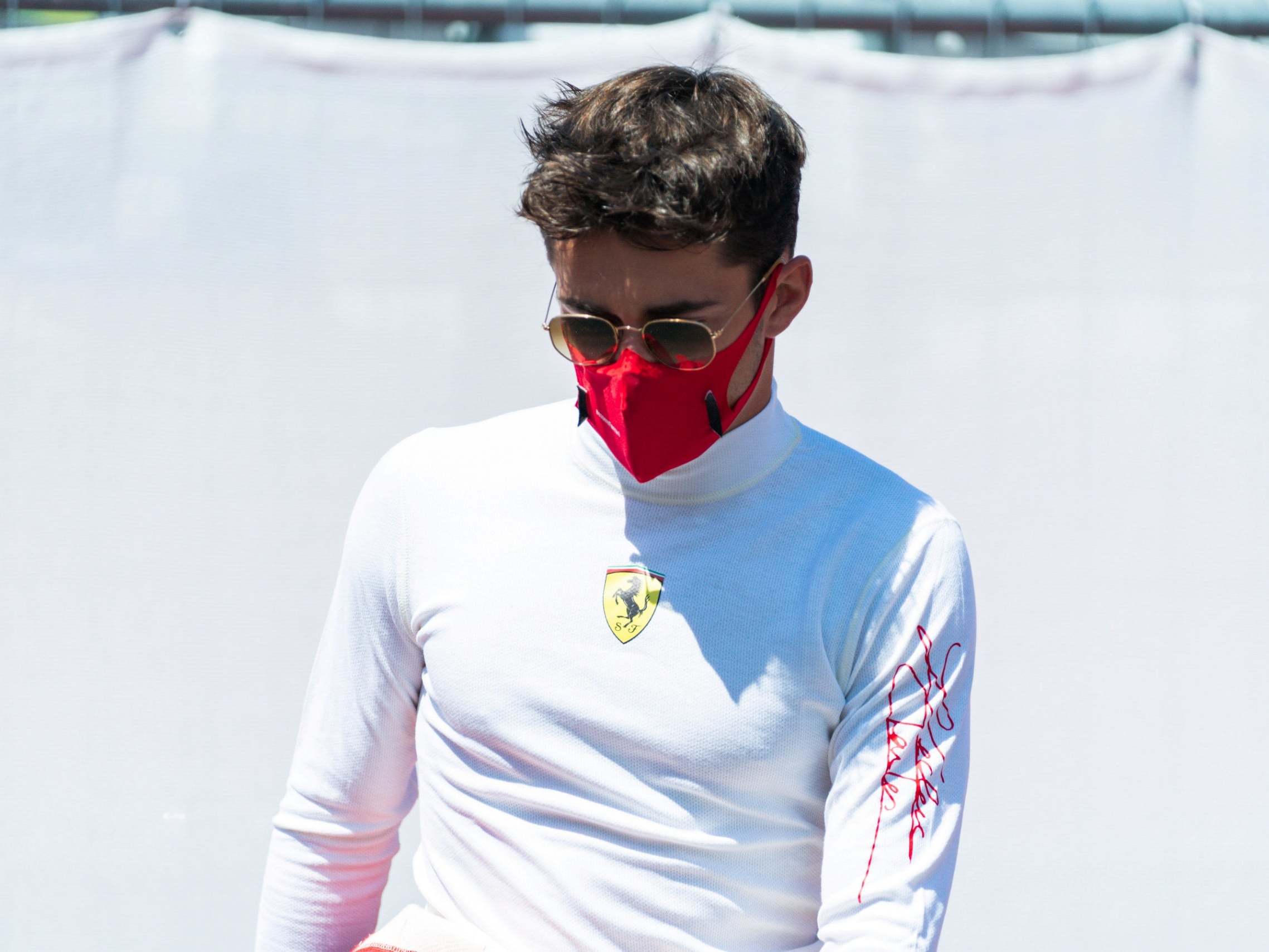 The Independent employs reporters around the world to bring you truly independent journalism. To support us, please consider a contribution.
Ferrari driver Charles Leclerc and Red Bull's Max Verstappen have confirmed they will not take a knee before the Austrian Grand Prix on Sunday, but added that it does not mean they are "less committed than others" in tackling racism within the sport.
The 20 Formula One drivers were split on whether to take a knee before this afternoon's race or not, with some growing concerned about the political stance taken by the Black Lives Matter UK Twitter account this week.
The sport is looking at how it tackles systemic racism and increased diversity, with the message #WeRaceAsOne featuring regularly at the Red Bull Ring this weekend.
Download the new Independent Premium app Sharing the full story, not just the headlines
But talks on Friday night between the Grand Prix Drivers' Association were left at a stalemate over a universal gesture before Sunday's race, resulting in a decision that drivers will instead make an individual choice over whether to take a knee or not.
Lewis Hamilton is widely expected to do so after taking such an active vocal role in trying to address racial inequality within F1 in recent months, but it's understood that a third of drivers have decided not to do so.
One of those is Ferrari's race-winner Lelerc, who posted a message on social media before the Grand Prix to explain his reasons behind the move.
"All 20 drivers stand united with their teams against racism and prejudice, at the same time embracing the principles of diversity, equality and inclusion, supporting Formula 1's and FIA's commitment," Leclerc said on Twitter.
"I believe that what matters are facts and behaviours in our daily life rather than formal gestures that could be seen as controversial in some countries.
"I will not take the knee but this does not mean at all that I am less committed than others in the fight against racism."
Verstappen followed Leclerc's lead and released his own clarification that he will not make any gesture, with the understanding that up to a quarter of the grid expressed their unease with the BLM movement because of recent social media activity.
"I am very committed to equality and the fight against racism," Verstappen said on Twitter. "But I believe everyone has the right to express themself (sic) at a time and in a way that suits them.
"I will not take the knee today but respect and support the personal choices every driver makes."
The Black Lives Matter UK Twitter account posted messages earlier in the week surrounding the conflict between Israel and Palestine, as well as calling for the immediate defunding of the British police. As a result, a number of supporters have since distanced themselves from the movement due to the political stance taken, with a belief that it detracts from the main issue in attempting to bring about change for racial equality.
Leclerc's stance comes after Hamilton expressed his belief that the division between the drivers is further proof of racism in F1.
After qualifying finished on Saturday afternoon, Hamilton opened up on the split between drivers over taking a knee and whether it was evidence of a problem within the sport.
"We know there is an issue," the Mercedes driver said. "We don't need an experience like tomorrow to prove that.
"We spoke a bit in the drivers' briefing, yep, interesting," added Hamilton with a heavy hint of sarcasm.
"I don't know what we will see tomorrow. Potentially, people will pay their respects in their own way.
"I just described that silence is complicit and there is still silence in some cases. So, I thanked those that have said something on their social media platforms – because they have a great voice – and encouraged the others that have not, to say something.
"It is about helping people understand because there are people who don't fully understand what is happening, and the reasons behind these protests. I try to continue to guide and influence as many people as I can with it."
On Sunday morning, the FIA pledged to donate one million euros (£900,755) to a foundation for improving diversity in motorsport.
The FIA will help to fund a recent initiative, aiming to increase diversity in the sport, started by F1 CEO Chase Carey.
Jean Todt, the FIA president, said: "We must promote diversity in motor sport, and that is why we decided to give one million euros in contribution to the new dedicated foundation created by Formula One.
"That is a first step, and more will come."
The FIA is placing a priority on identifying drivers from all different backgrounds and getting rid of the potential hurdles to entry from grassroots go-karting to F1.
Carey said: "We are delighted the FIA has made this very generous donation of one million euros to the foundation we announced last month.
"It is a major step in our goal to support key educational and employment opportunities for under represented groups. Both Formula One and the FIA are committed to increasing diversity and inclusion across our sport."