North Carolina police department fires officers who said black people could be wiped-out with civil war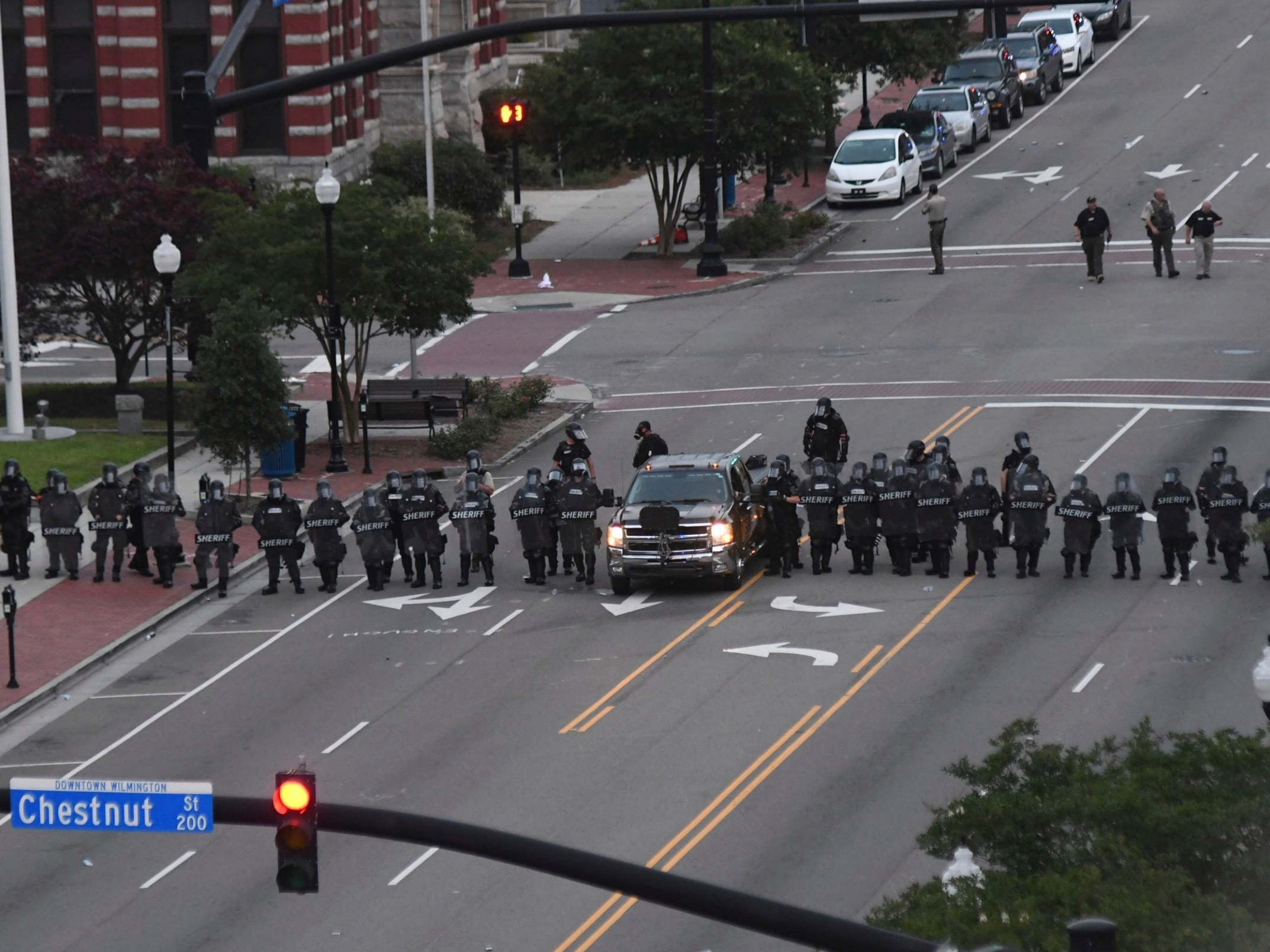 A North Carolina police department has dismissed three officers whose racist comments referenced the "slaughtering" of black Americans in a civil war.
Police in Wilmington announced on Wednesday that Cpl. Jessie Moore, James Gilmore and Kevin Piner had all been terminated over misconduct and "extensive" conduct violations.
The Wilmington Police Department also published an internal document on Wednesday which summarised the investigation into the three men's actions.
Download the new Independent Premium app Sharing the full story, not just the headlines
"Why are we releasing this information this way and at this time? Because it is the right thing to do," said police chief Donny Williams, who said the case was "the most exceptional and difficult" he had seen.
"When I first learned of these conversations, I was shocked, saddened and disgusted," continued the police chief. "There is no place for this behaviour in our agency or our city and it will not be tolerated."
The police documents described how Piner's "extremely racist" comments were heard when a police sergeant audited his in-car audio, and reviewed his in-car video.
Among the worst comments made were Piner's statement to Moore that called on white Americans to start a civil war which would "wipe 'em [black Americans] off the map".
"We are just going to go out and start slaughtering them f*****g n*****s. I can't wait. God, I can't wait", said Piner. "That'll put 'em back about four or five generations."
The police document added that Moore told Piner, who was on the phone, that he would not do that.
That conversation came after Piner complained to Gilmore that the police department's only concern was "kneeling down with the black folks."
The pair then continued to discuss nationwide demonstrations against police violence and systemic racism, to which Gilmore commented that he had seen a video which showed "a fine looking white girl and this punk little pretty boy bowing down and kissing their [black American's] toes".
Daily coronavirus briefing No hype, just the advice and analysis you need Enter your email address Continue Continue Please enter an email address Email address is invalid Fill out this field Email address is invalid Email already exists. Log in to update your newsletter preferences Register with your social account or click here to log in I would like to receive morning headlines Monday – Friday plus breaking news alerts by email Update newsletter preferences
Gilmore added: "It's almost like they think they're their own God?"
The ex-cops were also said to have used racial slurs, homophobic slurs, and misogyny in addition to criticism against senior Wilmington police personnel.
All three later admitted that their voices were those on the video, and did not deny the content.
Wilmington's police department added that their actions would be reviewed by an attorney, to determine whether any crimes were committed, and that all three men would be blocked from working for the city again.