Palestinian charged with attempt to murder on Israel's Memorial Day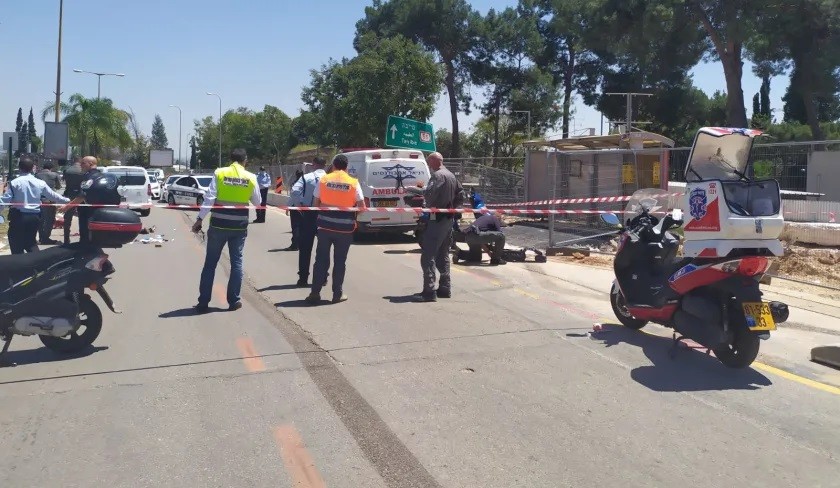 Palestinian youth has been charged with terror attack as he attempted murder of a 62-year-old woman in Kfar Sava on Israel's Memorial Day in April. Name of the accused is  Mohammed Reisha, a 20-year-old Palestinian from the West Bank city of Tulkarm.
Reisha was charged with attempted murder with the intention of committing a terrorist act.  The indictment was filed in the Central District Court in Lod.
Reisha, who had a permit to enter Israel from the West Bank, allegedly decided in advance that he wanted to murder a Jewish Israeli, states the indictment. On April 28, Memorial Day, he left his home armed with a knife. He boarded a bus, initially planning to head to Tel Aviv, but changed his mind during the journey and decided to carry out the attack in Kfar Sava instead, states the indictment.
He got off the bus near the G shopping center in town when the woman was approaching the same bus stop. Reisha spoke to her to make sure she was a Jewish Israeli and then took out the knife and stabbed her numerous times her back was turned to him.
The woman, who managed to escape from Reisha, waved her arms and screamed while he was chasing her. A civilian driving by saw what was happening, got out of his car and fired at Reisha twice. Other passersby who noticed what was going on called the police and rescue services. The woman was taken in moderate condition to Meir Hospital in Kfar Sava. Her condition improved later.
The prosecution asked the court to continue to hold Reisha saying the severity and nature of his brutal actions, and carrying them out for terrorist purposes made it likely that freeing him would endanger public safety.