UN team collects evidences against Islamic State in Iraq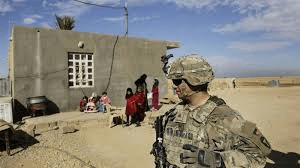 Several new sources of evidence in Iraq against Islamic State extremists have been found, claimed a UN investigative team. Calling it "significant progress", the team said the evidences include over 2 million call records that should strengthen cases against perpetrators of crimes against the Yazidi minority in 2014.
The team also spoke about its investigations of the mass killings of unarmed cadets and military personnel from the Tikrit Air Academy in June 2014 and crimes committed by Islamic State extremists in Mosul from 2014 to 2016.
In a report to the U.N. Security Council , it said is continuing to engage with the Iraqi government on pending legislation that would allow the country to prosecute war crimes, crimes against humanity and genocide allegedly committed by the Islamic State.
"In the coming six months, the team will continue its work with the government of Iraq in order to capitalize on this opportunity, with a view to securing the commencement of domestic proceedings based on evidence collected by the team," the report said.
The Islamic State group's self-declared "caliphate" that once spanned a third of both Iraq and Syria, has been defeated on the ground, but its fighters are still staging insurgent attacks. The atrocities its fighters and supporters committed have destroyed the regions and its people, including thousands of members of Iraq's Yazidi minority, mainly women and girls, who were raped and enslaved, while men were killed.
Even suspected homosexuals were pushed off roofs to their deaths. Captured Americans and other Westerners were beheaded while unknown number of other suspected opponents were killed. A Security Council resolution backed by more than 60 countries to refer the Syrian conflict to the International Criminal Court was vetoed by both Russia and China in May 2014.
The General Assembly established an independent panel in December 2016 in order to assist in the investigation and prosecution of those responsible for war crimes or crimes against humanity in Syria.  The Security Council had in 2017 voted unanimously to ask the U.N. to establish an investigative team to help Iraq preserve evidence and promote accountability for what "may amount to war crimes, crimes against humanity and genocide" committed by the Islamic State.