Imran Khan Faces An Uncertain Future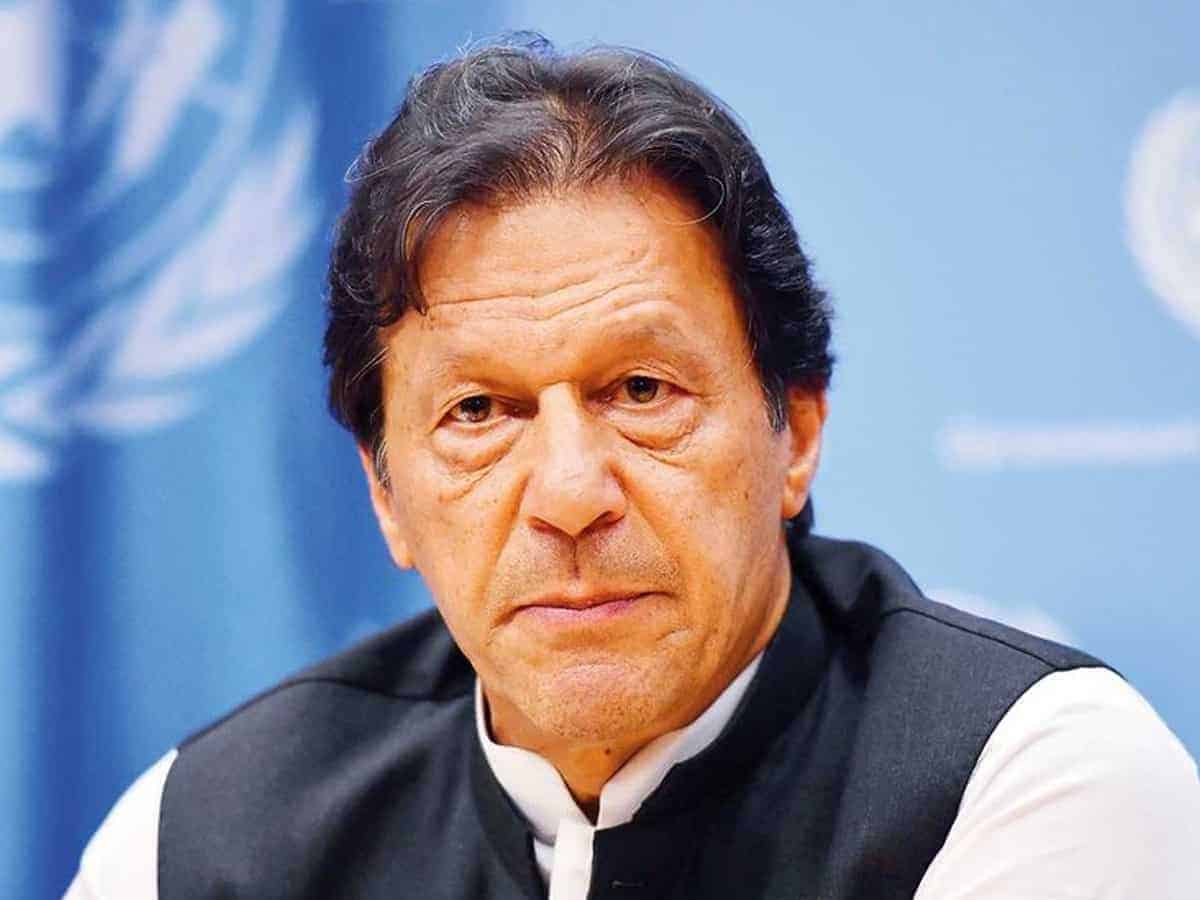 Prime Minister and Pakistan Tehreek-i-Insaf (PTI) Chairman Imran Khan finally announced that his provincial governments in Punjab and Khyber Pakhtunkhwa will dissolve their assemblies on December 23 to pave the way for fresh elections. Punjab Chief Minister Pervaiz Elahi and Khyber Pakhtunkhwa Chief Minister Mahmood Khan were sitting next to Imran Khan in the video address. Interestingly, within 24 hours of the announcement, Elahi, who is the President of Pakistan Muslim League (Quaid) and PTI's main ally, bashed Imran Khan over his 'tirade' against former army chief Gen Qamar Javed Bajwa (retd). In an interview to ARY news channel on December 18, Elahi said that "Gen Bajwa gave many favours to us and the PTI. These favours should not be forgotten." He further added that Gen (retd) Bajwa "elevated the party's [PTI] stature from nothing."[1] Elahi's statement has embarrassed Imran Khan and jeopardised PTI's plan to pressure the Pakistan Democratic Movement (PDM) government for early elections.
During his praise for Gen Bajwa, Pervaiz Elahi revealed some controversial information about former Director General-Inter Services Intelligence (ISI) Lt General (retd) Faiz Hameed.[2] He claimed that "General (Retired) Faiz Hameed did many abuses. He tried to send us to jail. He was against us. I told Bajwa about Faiz, and Bajwa said it was all on Imran Khan's order."[3] This revelation confirms the 'special' relationship between Lt Gen Hameed and Imran Khan, which was possibly unacceptable to Gen Bajwa. It could have also been a major reason behind the PTI government's unceremonious removal from power in April this year.[4] Elahi does not agree with Imran Khan's criticism of Gen Bajwa and may use it as a reason in the future to part ways with PTI.
Pervaiz Elahi's PML-Q is not keen on dissolving assemblies and wants to complete the constitutional tenure of the current government until August 2023.[5] PML-Q is a known pawn of the Pakistan Army and will continue to take dictations from the General Headquarters (GHQ) in Rawalpindi. This closeness is evident from Elahi's recent statement, where he termed Pakistan's security establishment 'more sensible' than politicians, saying that the Army wants the provincial assemblies to complete their tenure.[6] There are clear differences between PTI and PML-Q on the future course of action. Last month, Imran Khan had announced his party's intention to disassociate itself from the "current corrupt political system" by quitting the assemblies of Khyber Pakhtunkhwa and Punjab.[7] More importantly, he dropped the idea of taking the long march to Islamabad, which surprised Khan's party members and supporters.[8] Without hitting the streets of Pakistan, Khan is left with limited options to remain relevant in Pakistan's politics. Consequently, he has made desperate calls for early elections in the country.
The incumbent PDM government is facing multifarious issues ranging from an economy on the ventilator to deteriorating security situation across Pakistan. In addition, Pakistan army has a new chief, who will take some time to settle down in the job and may avoid active involvement in domestic political matters in the initial months of his tenure. It is noteworthy that Gen Syed Asim Munir does not share a good equation with Imran Khan. Gen Munir was removed from the post of DG-ISI in June 2019 by Khan after eight months of him becoming the head of the spy agency.[9] Imran Khan is aware that he may not receive favors from the powerful military establishment in the next elections. As a result, he is relying heavily on his massive public support.
Forcing an early National Assembly election is the best-case scenario for him and his party's future. After announcing the dissolution plan, Khan said: "Then we will prepare for
elections after that and our around 130 seats in the National Assembly, we will go to the NA speaker and demand him to accept our resignations instead of picking a few."[10] He is aware that public opinions in Punjab and Khyber Pakhtunkhwa provinces are largely in PTI's favor. However, that may change if elections get further delayed and the PDM government gets more time to target Imran Khan on corruption charges or persuade PTI's alliance partners to leave Khan.[11] Importantly, under the new army chief, which was selected by Prime Minister Shehbaz Sharif, the PDM alliance partners are expecting some support from the military establishment in the future elections.
All these developments have further complicated the political situation in Pakistan. There is no clarity which party or a political alliance will rule the country in the coming months. According to some reports, there are fissures within PTI, wherein experienced leaders like former Foreign Minister of Pakistan Shah Mehmood Qureshi are against the dissolution of Punjab and Khyber Pakhtunkhwa provincial assemblies. Furthermore, Pervaiz Elahi is looking for an opportunity to betray Imran Khan and join hands with Pakistan Muslim League-Nawaz (PML-N) in Punjab. In a recent statement, Elahi even praised PML-N supremo Nawaz Sharif for his "political wisdom".[12] The ongoing political circus in Pakistan will bring more instability in Pakistan and will distract the current government in Islamabad to address unprecedented economic challenges.
[1] https://www.dawn.com/news/1727007
[2] https://www.geo.tv/latest/459081-cm-elahi-holds-an-emergency-meeting-in-rawalpindi-continues-consultations
[3] https://www.thenews.com.pk/print/1021435-stop-vilifying-bajwa-elahi-tells-pti
[4] https://www.aljazeera.com/news/2022/4/9/pakistan-prime-minister-imran-khan-no-confidence-vote
[5] https://www.youtube.com/watch?v=vwp2Bo4jnNc
[6] https://arynews.tv/establishment-wanted-assemblies-to-complete-tenure-cm-pervaiz-elahi/
[7] https://www.dawn.com/news/1723393/pti-chief-springs-his-surprise-vows-to-quit-assemblies
[8] https://www.theguardian.com/world/2022/nov/27/pakistans-imran-khan-vows-to-fight-to-last-drop-of-blood-in-first-rally-since-being-shot
[9] https://www.reuters.com/article/us-pakistan-politics-idUSKCN1TH0OS
[10] https://www.dawn.com/news/1726841
[11] https://tribune.com.pk/story/2387419/imran-summoned-as-criminal-proceeding-in-toshakhana-reference-begins
[12] https://www.geo.tv/latest/459484-punjab-cm-elahi-praises-nawaz-for-his-political-wisdom-over-shahbaz